Career
Your start with us
Looking for an exciting professional career? Or rather trying to put your theoretical knowledge to a practical test during an internship? With us you are not a reserve but a full member of the team from day one!
This is what our (previous) trainees and interns have to say: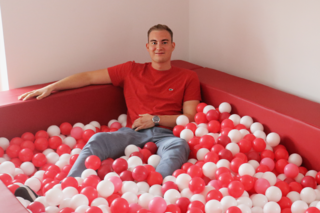 "During my time as an intern at Spielwarenmesse eG, I was able to participate in the creative development and organization of international trade fairs. I was welcomed into the team with open arms and had the feeling of being well looked after at all times."
Fabian Ulrich (Internship Marketing)
"During my internship, I was able to take responsibility in all areas of marketing. The team is so welcoming, both on and off the job, that I felt right at home. I enjoyed the internship so much, so I decided to continue my work as a student trainee.."
Marco Jahn (Used to be a Marketing Intern; Now Student Trainee)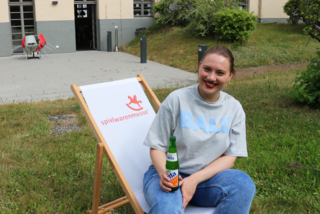 "It was a good opportunity for me to immerse myself in the exciting and varied trade fair sector. The pleasant working atmosphere at Spielwarenmesse eG causes a high level of motivation. I am very satisfied with my internship at Spielwarenmesse eG and have developed myself a lot."
Anna Kravets (Internship Fair Management)
"The vocational training at Spielwarenmesse eG is very diverse. You gain plenty of insights into the different areas. I can participate in shaping many different projects and take on responsibility at an early stage.
The shared activities are also great – they really boost the team spirit!"
Tomislav Margeta (Used to be Trainee as event manager; Now in IT)