Fair Service
World of Toys – Kids India Your opportunity in South Asia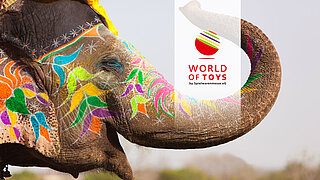 Potential and opportunities in India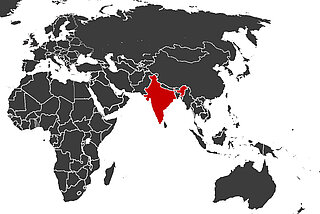 India is the second most populous country in the world. With a high proportion of children under 14, India is an interesting market. The toy market in India is considered an emerging market and thus offers good potential for business relationships.
Kids India - The gateway to the Indian market
Kids India was founded by Spielwarenmesse eG in 2013 and opens up access to the world's largest potential of children and young people. Kids India includes toys, baby articles, licensed products and articles for sports, leisure and hobbies. Kids India takes place at the Bombay Convention & Exhibition Centre (BCEC). The site is centrally located between international airports and the centre of Mumbai.
Kids India offers an extensive supporting programme with seminars. As a highlight, Spielwarenmesse India Pvt.Ltd. organises the special and action areas Sports Arena, TrendingNow and the Back to School Pavilion. In 2019, the new Creative Arena celebrated its debut.
Become part of the World of Toys Pavilion at Kids India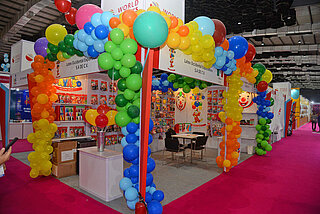 Create visibility for your company in the World of Toys Pavilion at Kids India! Use the Spielwarenmesse eG network to plan your trade fair presentation in a professional and relaxed way.
This is how you benefit from your participation in the World of Toys Pavilion
Support before, during and after the event from the competent team of Spielwarenmesse eG
All-round carefree stand construction package (stand area incl. stand construction, basic furnishings, stand lettering, stand cleaning)
Selection and recommendation of competent service partners for transport, travel, interpreting services, etc.
Comprehensive marketing measures for guaranteed attention (announcement in trade fair publications, catalogue entry, creation of a brochure to attract visitors)
Extensive press work with visibility in relevant trade publications
Use of the service area incl. hospitality
...and much more
Dates and facts
Next Kids India: 2022 (actual date to be determined)
Visitors: only for registered trade visitors, no admission under 18 years of age
Spielwarenmesse eG: Spielwarenmesse eG