Fair Service
World of Toys – Kids Russia Conquer the Russian market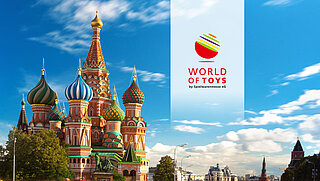 Potential and opportunities of the Russian market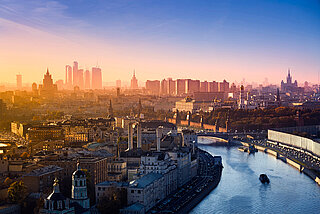 With a total area of 17.1 million square kilometres, Russia is the largest country in the world. The average density of the population of 143 million is only about 8.4 inhabitants per square kilometre. Almost 75 per cent of the population live in urban regions, so it is no wonder that business, finance and retail in Russia are concentrated in the regional metropolises.
The Russian market for toys is dominated by imported products. The future growth of the market for children's articles is supported by a moderate increase in birth and consumption rates as well as the expansion of product lines.
Kids Russia - the gateway to the Russian market
In recent years, Kids Russia in Moscow has been able to establish itself as the most important trade fair for the Russian toy industry. In 2020 it was held for the 14th time. The "International Trade Fair for our World of Children" offers not only toys and hobby products but also baby, outdoor, playground and sports articles.
For international companies, Kids Russia is the perfect opportunity to make important contacts in this emerging market and establish their own product range.
Become part of the World of Toys Pavilion at the Kids Russia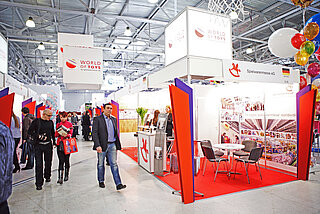 Create visibility for your company in the World of Toys Pavilion at Kids Russia! Use the Spielwarenmesse eG network to plan your trade fair presentation in a professional and relaxed way. Our contact persons will be happy to answer any questions you may have.
This is how you benefit from your participation in the World of Toys Pavilion
Support before, during and after the event from the competent team of Spielwarenmesse eG
All-round carefree stand construction package (stand area incl. stand construction, basic furnishings, stand lettering, stand cleaning)
Selection and recommendation of competent service partners for transport, travel, interpreting services, etc.
Comprehensive marketing measures for guaranteed attention (announcement in trade fair publications, catalogue entry, creation of a brochure to attract visitors)
Extensive press work with visibility in relevant trade publications
Use of the service area incl. hospitality
...and much more
Dates and facts
Next Kids Russia: 1 - 3 March 2022
Opening hours: Tuesday - Wednesday: 10 am - 6 pm; Thursday: 10 am - 5 pm
Visitors: for registered trade visitors only, no admission for under 16 years of age
Organiser: GRAND EXPO, JSC a company of Spielwarenmesse eG and Russian toy manufacturers
Venue
Crocus Expo
International Exhibition Centre
143400, Moscow Area, Krasnogorsk
65-66 km Moscow Ring Road, Russia
Information and downloads for Kids Russia
Your contact persons
Have you already participated as an exhibitor in our World of Toys programme in Russia? Ekaterina Filonova is looking forward to hearing from you.
New to the programme? Contact Claudia Herzog or our international representatives..