Fair Service
World of Toys – USA / North America
Your leap across the big pond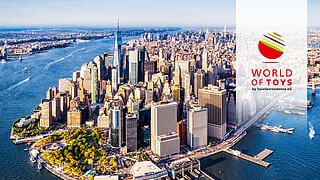 From 0 to 100: the potential of the US market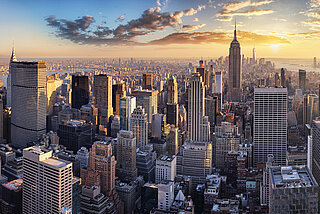 The American toy industry has a turnover of 27 billion US dollars every year. Around 95% of toy retailers and manufacturers are small businesses that benefit from steady consumer demand for new products.
The market size of the total toy industry in the US is approximately $32.6 billion in 2020, up 16.7% from 2019. Dollar volume and trends in the US toy industry show the largest increase in games/puzzles, outdoor and sports toys, and building sets in 2020 compared to 2019, according to NPD Group's US Retail Tracking Service.
For this reason, start-ups and international toy manufacturers in particular have good opportunities to enter the US toy market.
Toy Fair New York
Are you interested in the world's largest toy market?
Spielwarenmesse eG offers you the opportunity to exhibit on a World of Toys joint stand at the Toy Fair New York for the first time in 2022.
Become part of the World of Toys Pavilion at the Toy Fair New York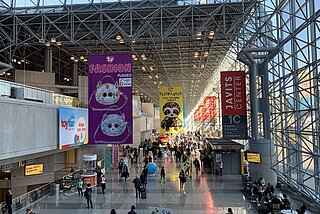 Create visibility for your company in the World of Toys Pavilion at the Toy Fair New York! Use the network of Spielwarenmesse eG to plan your trade fair presentation in a professional and relaxed way.
This is how you benefit from your participation in the World of Toys Pavilion
Support before, during and after the event from the competent team of Spielwarenmesse eG
All-round carefree stand construction package (stand area incl. stand construction, basic furnishings, stand lettering, etc.)
Selection and recommendation of competent service partners for transport, travel, interpreting services, etc.
Comprehensive marketing measures for guaranteed attention (announcement in trade fair publications, catalogue entry, creation of a brochure to attract visitors)
Extensive press work with visibility in relevant trade publications
Use of the service area incl. snacks
...and much more
Dates and facts
Next Toy Fair New York: 19 - 22 February 2022
Opening hours: Saturday – Monday: 9.00 a.m. – 6.00 p.m., Tuesday: 9.00 a.m. – 4.00 p.m.
Visitors: only for registered trade visitors, no admission for under 18 years of age
Organiser: The Toy Association, Inc.
Apply now for the Toy Fair New York!